Long Yong Factory Operations (Myanmar)
HOME > Our Business > Long Yong Factory Operations (Myanmar)
Long Yong Japan Corporation - The ONLY one Sports Apparel Manufacturer & OEM Bearing Actual Results, Trust & Safety. Please find below a presentation of our factory in Myanmar.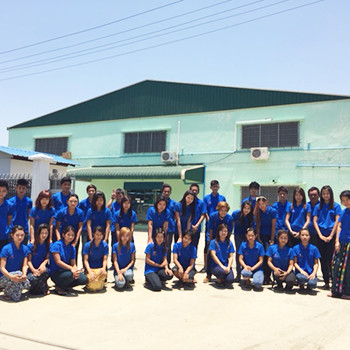 Myanmar Factory
In Myanmar, we also work on the process from printing to sewing products.
In our printing factory, quality control is thorough.
Based on our experience of clothing manufacture and production management for the Japanese market, we started producing in Myanmar (ASEAN region) since 2012.
We launched a new production in Myanmar,
making full use of the experience gained in factories located in China: management system, production control, quality control, to seek cost benefit.
Besides, since June 2015, our factory in Myanmar is in charge of secondary processing printing, which is indispensable to sporting clothes.
We control the whole process to avoid any trouble arising from printing and aim at making excellent marking.
CAD (for paper patterns and material procurement from Japan, China and Thailand) are 100% controlled by our company, for a smooth and safe manufacture, through the association of the techniques of China factories, Long Yong Japan, China factories, Myanmar local production management and partnerships with sewing factories.
Long Yong Japan - Myanmar Factory
We started OEM production in Myanmar in 2012. It was established as a local subsidiary in February 2015.
It is located 10 km from the Yangon International Airport, in the Shwe Lin Pann industrial zone, in the silk printing factory, annexed to the branch office.
Company name
MYANMAR LONGHAI CORPORATION
Location
(Shwe Lin Pann Industrial Zone)
No. 47 Twin Tin Tite Wun U Tun Nyo Street Shwe Lin Pann Industrial Zone Hlaing Thar Yar Ts Yangon Myanmar
Staff
Japanese: 1 person
Local staff: 54 people (OEM production management: 4 / silk printing: 50)
Printing Facilities
Based on techniques and a management system developed in China factories, we introduced the same facilities and testing equipment.
We use there the same special material we use for sportswear and casual wear, to ensure safety and quality.
Printers: 25m, 9 lines
Running drying machines: 9
Tunnel drying machine
Plate-making & compressing machine: 1
Plate-making drying machine: 1
Diazo printing machine: 1
Printing line
Printing line
Diazo printing
Plate-making
Press machine
Tunnel drying machine
Toning
Ink management
Inspection room
LABORATORY (sturdiness inspection in the factory)
To handle particular sports material, we have installed a laboratory in our factory. When making a sampling inspection, in accordance with the manufacturer' quality standards before mass production, we endeavor to prevent accidents through an independent inspection, in a sampling inspection of the whole production.
Laboratory
Storage sublimation test
Friction test
Peeling test
Cleaning test
Cleaning test
Adhesion and blocking test
Test results
Inspection contents
General sturdiness to cleaning, wet and dry friction sturdiness, blocking test, sublimation sturdiness
Partnerships with sewing factories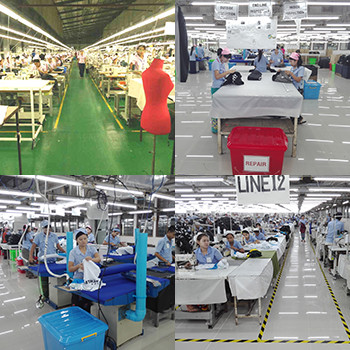 Shwe Lin Pann industrial zone, Korean companies
Mingaladon industrial zone, Japanese companies
Hlaing Thayar industrial zone, Korean companies
Other elements regarding production
Cloth arrangements
Knits are procured from China and Japan. But cotton, polyester, cvc, t/c, stretch material from Myanmar's neighboring country, Thailand, can also be obtained.
Besides, thanks to the revision of the tax system, knits imported in Japan are tax free.
Business activities of Long Yong Japan regarding production in Myanmar
Handling materials: from getting appropriate material, making suggestions, development, to mass production. Sturdiness and physical properties management. (incl. display samples)
Costs verifications, negotiations.
Writing specifications for the local factory. Writing samples and bulk instructions.
Schedule management of the whole process, making inspections and preventing accidents.
Physical distribution management from material procurement to their introduction in the factory.
Production quality control and technical guidance, from samples to mass production.
Working at the factory on secondary processing.
Confirmation of the quality by a third party inspection company, meter‐reading report.
Products import and delivery.
Our Achievements
Click here to know more about our achievements in Myanmar and those of the Production Division.
Other Activities
Manufacturing is conducted at partner factories that all have passed audits, not only to protect our local staff in Myanmar but also to conform to compliance requirements of other companies using our products.

Please feel free to contact us!