Long Yong Factory Operations (China)
HOME > Our Business > Long Yong Factory Operations (China)
Long Yong Japan Corporation - The ONLY one Sports Apparel Manufacturer & OEM Bearing Actual Results, Trust & Safety. Please find below a presentation of our factories in China.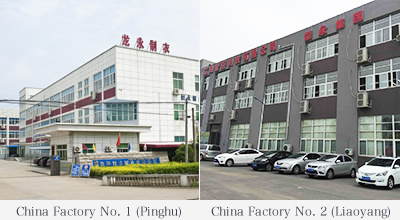 Integrated production system until secondary processing.
We also handle secondary processing in order to work on many kinds of products with a small amount of QRM.
Needless to say we pay particular attention to sewing quality control, in addition to the quality of our secondary processing, such as numerous printing techniques and embroidery. This is why our factories are equipped to be able to handle the whole processing.
For us to respond entirely to our customers' requests, this processing is based on our company standards.
Furthermore, our factories are equipped with digital sublimation printing tools, which have received particular attention in recent years, enhancing our production results.
Watch the videos for more information about our facilities.

Please feel free to contact us!